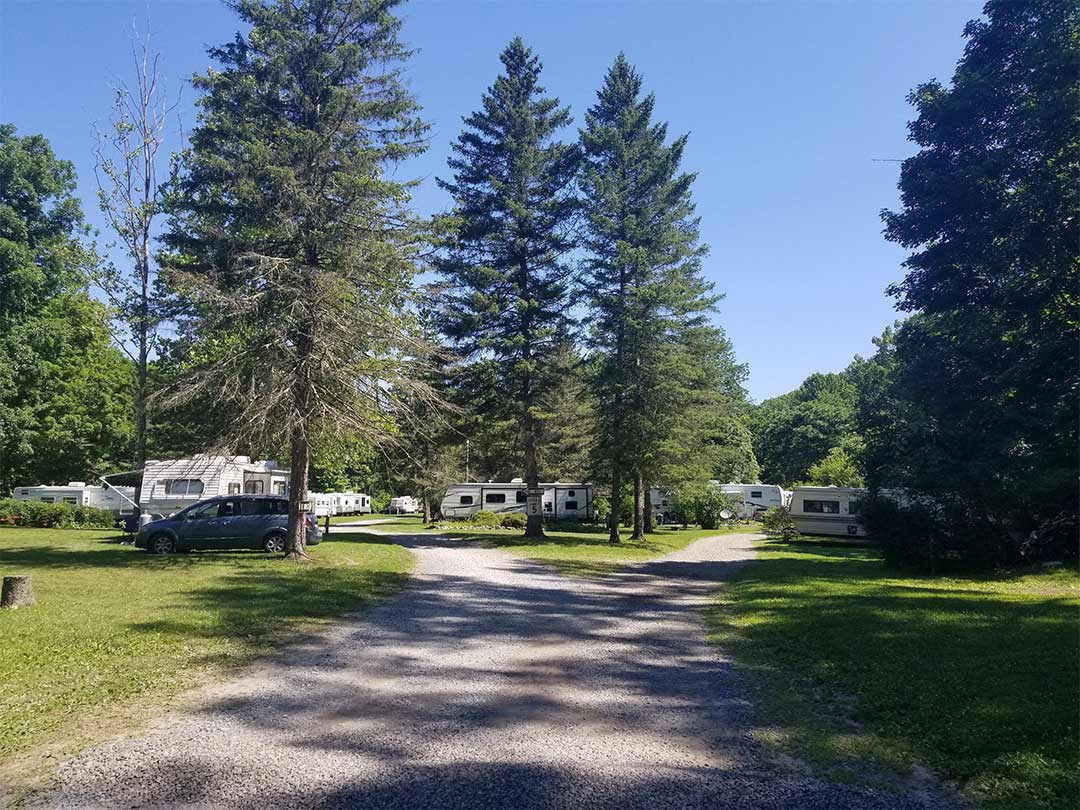 Spring Glen Campground is located in the heart of Ulster County in New York State. We offer seasonal RV Sites, fully equiped with 30 amp or 50 amp electric hookups, water and sewer hookups, picnic tables, bath & well area, playground and pool. We have a total of 60 sites with a variety of privacy, sun or shade, river views, proximity to our pool and stream with amazing views. We welcome you to stop by to check out our grounds. We also offer camping/tent sites but due to the COVID-19 pandemic, please call the number below for reservations and latest information. We strictly adhere to New York State COVID-19 guidelines which are subject to change by day.

Our campground is just minutes away from Ellenville, Monticello Raceway and Casino and many other attractions. Walmart is just minutes away for all of your needs. We are located near the Shawagunk (aka Gunks) Trails, minutes away from several entry points.

Our grounds are located at the entrance of several Quad paths, however, all guests and visitors need to obey our rules. We only allow registered vehicles and riders must be licensed and insured. 5 MPH is strictly enforced for all motor vechicles and there are several speedbumps on our roads. Our grounds are family friendly so safety is our utmost importance. Golf carts and other small motor vehicles are welcome.
Browse our web site for general information, or Contact Maura at (917) 299-3946 with additional questions.